Heavy Duty Bag Making Machine is praised by Mexico Customer.
Publish Time:
Author: Site Editor
Visit: 1185
Today our professional Customer Mr.Edwin praised the heavy duty bag making machine. Now the sealing line is very nice and very stronger. Because most of time the materials is recycling and teh bag is very thick. Normal type bag making machine can not do good jjob for that. Our heavy duty bag making machine can solve this problems. So Mr.Ewdin is very very happy for that. Thank you for your praise. it is our best support for us.
The following is screenshot.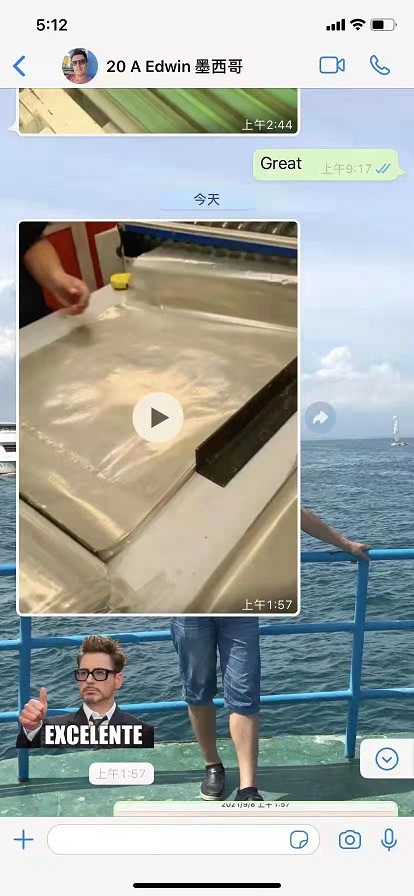 For heavy duty bag making machine, it can do the shopping bag and flat bag both. And it is specially for the thick bag. as following bag making machine pictures.