280pcs New Design High Speed Shopping Bag Making Machine
Publish Time:
Author: Site Editor
Visit: 420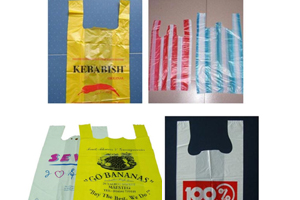 Today, I would like to introduce to you how the common shopping bags in our lives are made.
Plastic shopping bags are more commonly used nowadays. Paper shopping bags are not suitable for use on rainy days and will break if they get wet. Therefore, plastic shopping bags are still being used in most areas.
One of our products under Tiansu Machinery is a high-speed shopping bag making machine. This product is a machine for producing plastic shopping bags. Then we will introduce the characteristics of this product.
Features:
This is suitable for the production and printing of HDPE and LDPE roll film colorless vest bags. Using PLC control, double-step (servo) motor fixed length, crystal touch screen actual display, complete feeding, sealing, cutting, punching, conveying and other processes at one time. High degree of automation and good economic benefits.
The above are the characteristics of our machine, if you are interested in our machine, please contact us!
---
Company Profile
RUIAN TPLAST MACHINE CO.,LTD.
Located in southern Zhejiang, it was established in 2001. We are a professional manufacturer of film blowing machines, bag making machines, printing machines and plastic recycling machines.
We have an excellent R&D, design and sales team. Our engineers have more than ten years of experience in the plastics industry. We can design machines according to customer requirements.